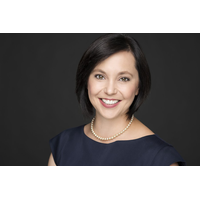 On behalf of the SSPI Mid-Atlantic Chapter Board, I wish all our members a Happy New Year!
It is this close-knit space and satellite community that inspire the next generation of professionals to join efforts in developing the technology innovations of the future. The SSPI Mid-Atlantic Chapter boasts an energetic and active chapter, with educational and networking events throughout the year. We thank you for participating in those many events during 2018 to help university students in the region to learn about all aspects of the satellite and aerospace industries and continue their studies that lead to space careers.

Summarizing our 2018 events:
The January Winter Fundraiser raised a record $10,000 amount for scholarship funds. Thanks to SES-GS for hosting and sponsoring, and to our many donors!

In February, we had a great turn out for an evening discussing On-Orbit Servicing. Thanks to SES for sponsoring!

In April, we held an Aerospace Science & Engineering Student Competition and job fair handing out $3000 in scholarships. Winners were Melissa Adams from UMD (Development of a Mobile Platform to Demonstrate the ICE-PIC End-effector for Icy Moon Exploration), Jackson Shannon from UMD (Preliminary Validation and Simulation of the STRATA-1 Microgravity Granular Segregation), and Jonathan Kobeck of GWU (Development of George Washington University's micro-Cathode Arc Thruster (micro-CAT): A Year in Review). Thanks to Intelsat for sponsoring!
In June, we learned about the

benefits of earth observation data during an evening event. Thanks to World Resources Institute for hosting, Secure World Foundation and Planet for sponsoring!
In July, we announced our 2018/2019 board of directors.
Also in July, we held our annual Golf Fundraiser. Thanks to our participants and our sponsors, we raised close to $4000 for scholarships!
In August, we decided to have an old-fashioned happy networking hour amongst colleagues in Tysons Corner. Thanks to SpaceX for sponsoring!
In October, we held a widely attended Cubesat event at the George Washington University. Thanks to Thales Alenia Space, Capitol Meteorologics, and AIAA for sponsoring!
In October, two of our board members were named to SSPI's top 20 under 35. Congratulations to Valvanera Moreno and Krystal Wilson!
In November, we provided $1000 to Raleigh County Schools, WV to participate in the Student Spaceflight Experiments Program.
We added some helpful space resources to our website for students and space professionals and will continue to do so.
We handed out three $4000 scholarships to students at George Washington University, George Mason University, and University of Maryland.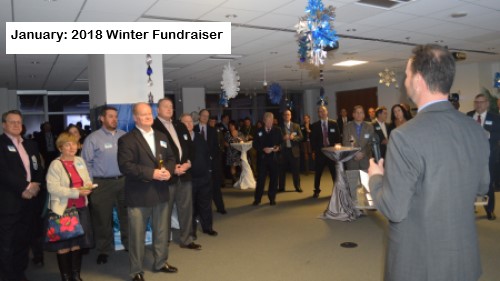 What's Next for 2019?
As we continue our mission to make the satellite and aerospace industries one of the world's best at attracting the talent that powers innovation, we look for your help to make our events a success. Here are five ways you can help:
Donate an item for auction or raffle and come to the 2019 Winter Fundraiser Jan 24th, 2019 at SES-GS. Details
Consider a corporate scholarship so we can expand the number of universities and colleges SSPI Mid-Atlantic Chapter supports. Reach out to Rashid Neighbors, our Scholarship Chair, for more info.
Sponsor our evening panel events - by hosting or providing a small donation for food and beverage, you can make a difference. Don't forget to sign up to attend as well! Contact Arnie Christianson or Valvanera Morena, our Programs co-chairs, for more information.

We are updating the Chapter bylaws and will be having a call for new members of the board in the New Year. Participate by voting!

We are starting up a local SSPI-MA mentorship program. Let Alena Koci, our Mentorship Program Lead, know if you would like to participate!
My thanks to the Board of Directors and all volunteers who have made 2018 a stellar year for SSPI Mid-Atlantic. Thank you, our chapter members and extended space family, for attending and participating in our events. We look forward to your continued interest in 2019!
Charity Weeden
SSPI Mid-Atlantic Chapter
President, 2018/2019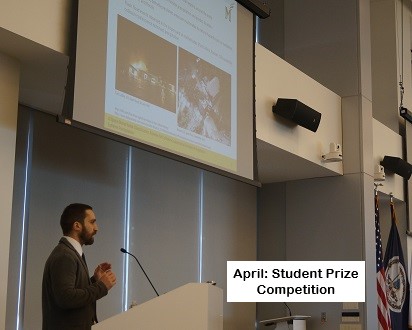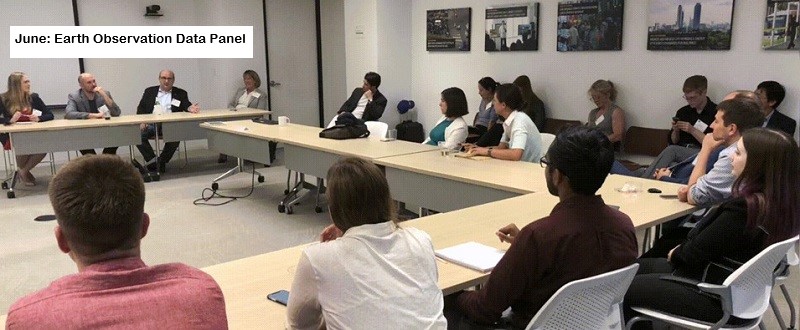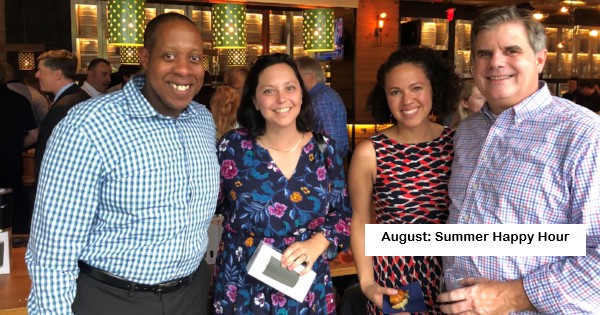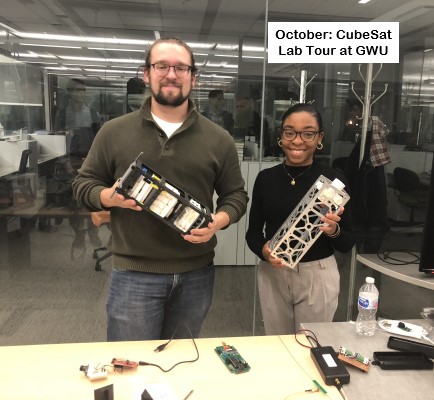 ---