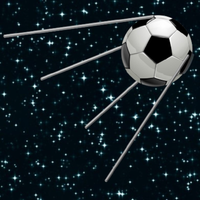 SSPI Members, family, and friends said hello to Autumn ... and goodbye to a DC landmark: RFK Stadium.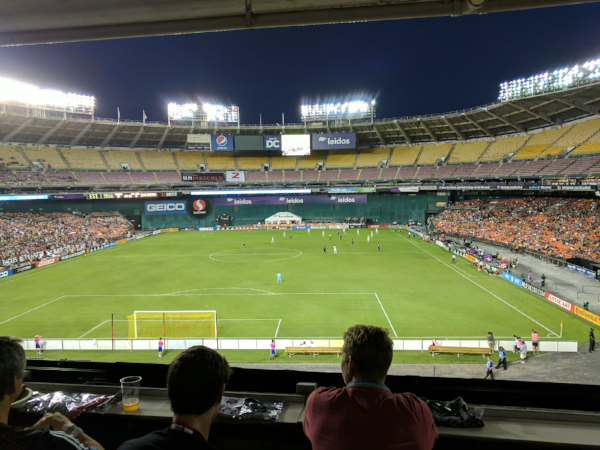 On September 23rd, 2017, SSPI-MA hosted an industry night with DC United. More than twenty of us reserved Mezzanine-level seats at RFK for the second-to-last professional sports events at the iconic stadium. Several got the added bonus of participating in the pre-game flag presentation ceremony, shaking hands with the players and walking the pitch for the first and/or last time. A great night was had by all (unfortunately, that includes the San Jose Earthquakes, who bested United 4-0).
(Left: View from Mezzanine Level)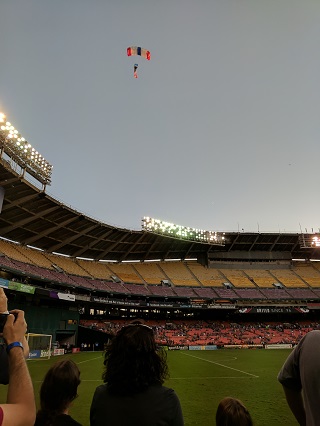 DC United, the four-time MLS Cup Champion and most decorated club in American soccer, made RFK Stadium its home for more than twenty years. The stadium is a throwback to the old generic-design "multi-use facilities" that proliferated from the 1950's through the 1980's. Although rustic and falling into disrepair of late due to limited use, RFK is cherished by native Washingtonians for generations as the home of United, the Redskins, Senators, and Nationals. Many historic concerts took place at RFK, including sellouts by the Beatles, Bruce Springsteen, the Jacksons, and the Grateful Dead. It even hosted several Olympics soccer matches in 1996. (Right: Pre-game parachutist)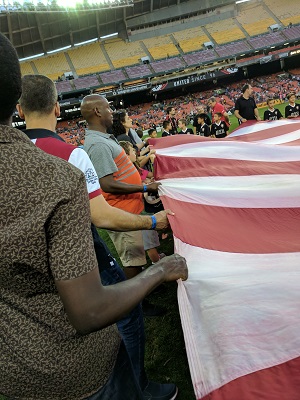 (Left: SSPI guests participate in pre-game flag ceremony)
SSPI Mid-Atlantic looks forward to securing seats for an industry night next year at Audi Field, DC United's new state-of-the-art facility in Southwest DC (photo: DC United).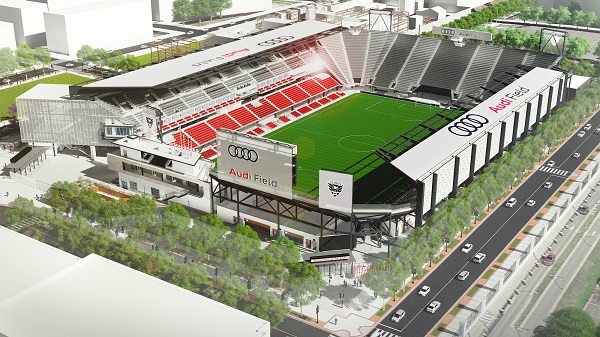 Photos: Charity Weeden
---