Welcome to the SSPI Mid-Atlantic Chapter (US)
Serves: Delaware, Maryland, Virginia, and West Virginia, and the District of Columbia
The SSPI Mid-Atlantic Chapter boasts an energetic and active chapter, with educational and networking events throughout the year. These events support our scholarship program and prize competition, which we hold in partnership with the George Washington University, George Mason University and the University of Maryland.
Your Local Chapter Wants YOU!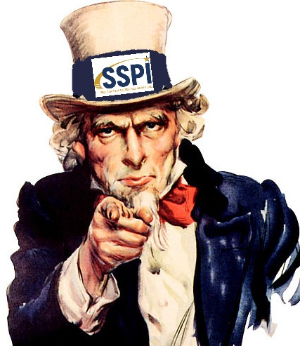 It's that time of year when we start to look forward to the next season of SSPI-MA and who will be instrumental in supporting you and the many students around the region who benefit from SSPI-MA scholarships.
We have just launched our call for SSPI-MA Board membership for 2018/2019 (starting July 1st). We have several positions open that will help continue the great work and we are excited to bring on some fresh perspectives and dedicated professionals.
We are accepting nominations through May 22nd. If you or someone you know would be interested in a position, we would love to hear from you. If you would like further details, such as a list of open positions, and a description of the roles and duties of these board positions, please contact us at sspimidatl@gmail.com
Nominations can be submitted via this link.
Join Us in Reston on May 31st for the Annual Golf Tournament!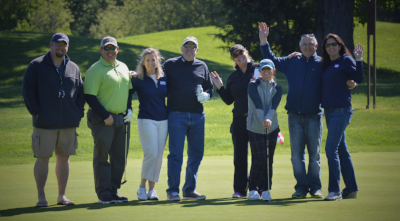 Join your satellite and space industry colleagues on May 31st. The annual Golf Tournament raises vital funds for our scholarship programs, and promises to be a fun and relaxing day for golfers of all skills. Food, drink, raffle prizes are "par for the course" as well.
Meet at Noon. Tee-Time is 1:00 PM. Details and registration at midatlantic.sspi.org/events/sspi-ma-seventh-annual-golf-outing.
Panel Discussion on Workforce Diversity in the Space and Satellite Industries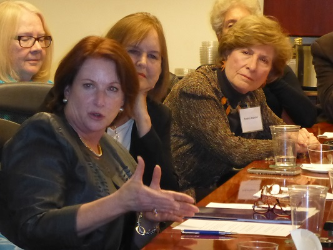 In November, SSPI Mid-Atlantic sponsored another fascinating and topical panel discussion. Many of our previous panels have been about technological advancements, honest discussions of market opportunities, and legal / regulatory issues affecting space-related issues. This particular panel focused on the actual talent that makes up the space and satellite industries.
Hosted by the Satellite Industry Association, panelists and guests discussed Workforce Diversity,  how to define it, how to measure it, and how to benefit from it.
Our Leadership
President: Billie Sims, Hunter Communications
Vice President: Charity Weeden, Lquinox Consulting LLC
Secretary:  Alena Koci, Inmarsat
Treasurers: Eileen McGowan, Intelsat; Kelly Nicklin, XTAR
Publicity/Communications Chair: Brendan Murray
Membership Chair: Fabien Armogathe, SES
Scholarship Chair: Christian Wooldridge, Satcom Direct
Programs Co-Chair: Tom Fahy, Capitol Meteorologics
Programs Co-Chair: Arnie Christianson, SES
Winter Fundraiser Chair: Diego Paldao, OneWeb
Immediate Past President:  Pat Rayermann, Semper Fortis Solutions
Directors:
Sallye Clark, Mintz Levin
Dara Panahy, Milbank
Will Gregory, Speedcast
Rashid Neighbors, SES GS

Ed Spitler, Artel

Roya Shambayati, Intelsat
Mark Lekowski, JSAT
Chris Kinman, SES GS
Tim Deaver, SES GS
Spotlight on Career Opportunities!