Welcome to the SSPI Mid-Atlantic Chapter (US)
Serves: Delaware, Maryland, Virginia, and West Virginia, and the District of Columbia
The SSPI Mid-Atlantic Chapter boasts an energetic and active chapter, with educational and networking events throughout the year. These events support our scholarship program and prize competition, which we hold in partnership with the George Washington University, George Mason University and the University of Maryland.
2018 Annual Winter Fundraising Event
The SSPI Mid Atlantic Chapter Winter Scholarship Party is an annual event to raise funds to support our Scholarship program.   Proceeds from this and all SSPI events go  towards the scholarship fund supporting local schools.  We have established partnerships with George Washington University, University of Maryland, John Hopkins and George Mason University to award scholarships to promising students in satellite & space related studies.  Additionally we have supported local public schools via donations to the county and also the Student Spaceflight Experiments Program (SSEP).
The Winter event is our largest fund-raising opportunity of the year and only made possible with donations from satellite & space industry companies. The highlight of the event is the raffle and silent auction which give our attendees a chance to bid on and win some fantastic items.  Donating companies are recognized on all printed material, the SSPI website and of course at the event itself.  SSPI Mid Atlantic Chapter is also a 501(c)3 non-profit organization so donations can be tax deductible. 
Details:
When: January 18th, 5:30pm
Who: SSPI MA & SES GS hosting
Where: SES GS Offices: 11790 Sunrise Valley Dr Ste 300, Reston, VA 20191
Why: Network & raise funds for our scholarship program
What: drinks, food, Silent auction & Raffle
How: your donations and attendance will make it a success. Click on the event registration link to the right or click here to register.
Please consider donating a raffle or auction item for the event and  we  hope to see you and your colleagues at the event (register in advance).  Previously donated items that generated the most excitement included sporting event tickets (baseball, hockey, etc.), retail and restaurant gift cards, and electronics – we welcome any donation that would be of interest to our guests.  Cash donations are also welcome and appreciated.  As we near the end of 201, you can decide whether to use your current year or next year corporate giving account funds! 
This is a great opportunity to connect with industry colleagues and enjoy the complimentary food and beverages courtesy of SES Government Solutions.

Contact Diego to donate an item, sponsor or get information.
Panel Discussion on Workforce Diversity in the Space and Satellite Industries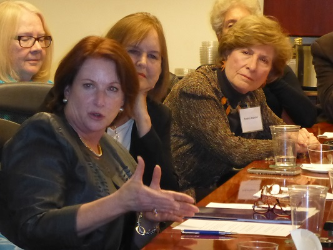 In November, SSPI Mid-Atlantic sponsored another fascinating and topical panel discussion. Many of our previous panels have been about technological advancements, honest discussions of market opportunities, and legal / regulatory issues affecting space-related issues. This particular panel focused on the actual talent that makes up the space and satellite industries.
Hosted by the Satellite Industry Association, panelists and guests discussed Workforce Diversity,  how to define it, how to measure it, and how to benefit from it.
Visit to Maryland's National Electronics Museum, October 2017
More than forty SSPI members, family, and friends were among those receiving a personalized tour of the National Electronics  Museum in Linthicum, Maryland. It was an eye-opening walk through the history and impact of various electronics advancements over the years, featuring their latest exhibit: "Satellites: Transforming Our World." The tour also included a happy-hour reception. 
SSPI Members and Family say goodbye to RFK Stadium at DC United night

On September 23rd, SSPI Mid-Atlantic hosted an industry night at RFK Stadium to catch DC United in one of their last games at the DC landmark. Guests got great views of the game from a private box at Mezzanine level, and some participated in the pre-game flag ceremony. A great time was had by all.
SSPI-MA's 2017 Golf Event
The Annual Golf Tournament and Fundraiser was a rousing success on a beautiful day! 
Click here for details and photos. We hope you were able to join in the fun and look forward to seeing you at next year's event!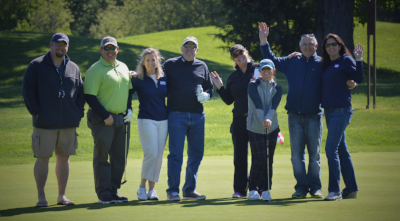 Our Leadership
President: Billie Sims, Hunter Communications
Vice President: Charity Weeden, Satellite Industry Association
Secretary:  Alena Koci, Inmarsat
Treasurers: Eileen McGowan, Intelsat; Kelly Nicklin, XTAR
Publicity/Communications Chair: Brendan Murray
Membership Chair: Fabien Armogathe, SES
Scholarship Chair: Christian Wooldridge, Satcom Direct
Programs Co-Chair: Tom Fahy, Capitol Meteorologics
Programs Co-Chair: Arnie Christianson, SES
Winter Fundraiser Chair: Diego Paldao, OneWeb
Immediate Past President:  Pat Rayermann, Semper Fortis Solutions
Directors:
Sallye Clark, Mintz Levin
Dara Panahy, Milbank
Will Gregory, Speedcast
Rashid Neighbors, SES GS

Ed Spitler, Artel

Roya Shambayati, Intelsat
Mark Lekowski, JSAT
Chris Kinman, SES GS
Tim Deaver, SES GS
Spotlight on Career Opportunities!