Annual Winter Fundraising Event
The SSPI Mid Atlantic Chapter Winter Scholarship Party is an annual event to raise funds to support our Scholarship program.   Proceeds from this and all SSPI events go  towards the scholarship fund supporting local schools.  We have established partnerships with George Washington University, University of Maryland, John Hopkins and George Mason University to award scholarships to promising students in satellite & space related studies.  Additionally we have supported local public schools via donations to the county and also the Student Spaceflight Experiments Program (SSEP). 
The Winter event is our largest fund-raising opportunity of the year and only made possible with donations from satellite & space industry companies. The highlight of the event is the raffle and silent auction which give our attendees a chance to bid on and win some fantastic items.  Donating companies are recognized on all printed material, the SSPI website and of course at the event itself.   SSPI-MA is a not-for-profit, 501(c)(3) organization, your donation is tax deductible.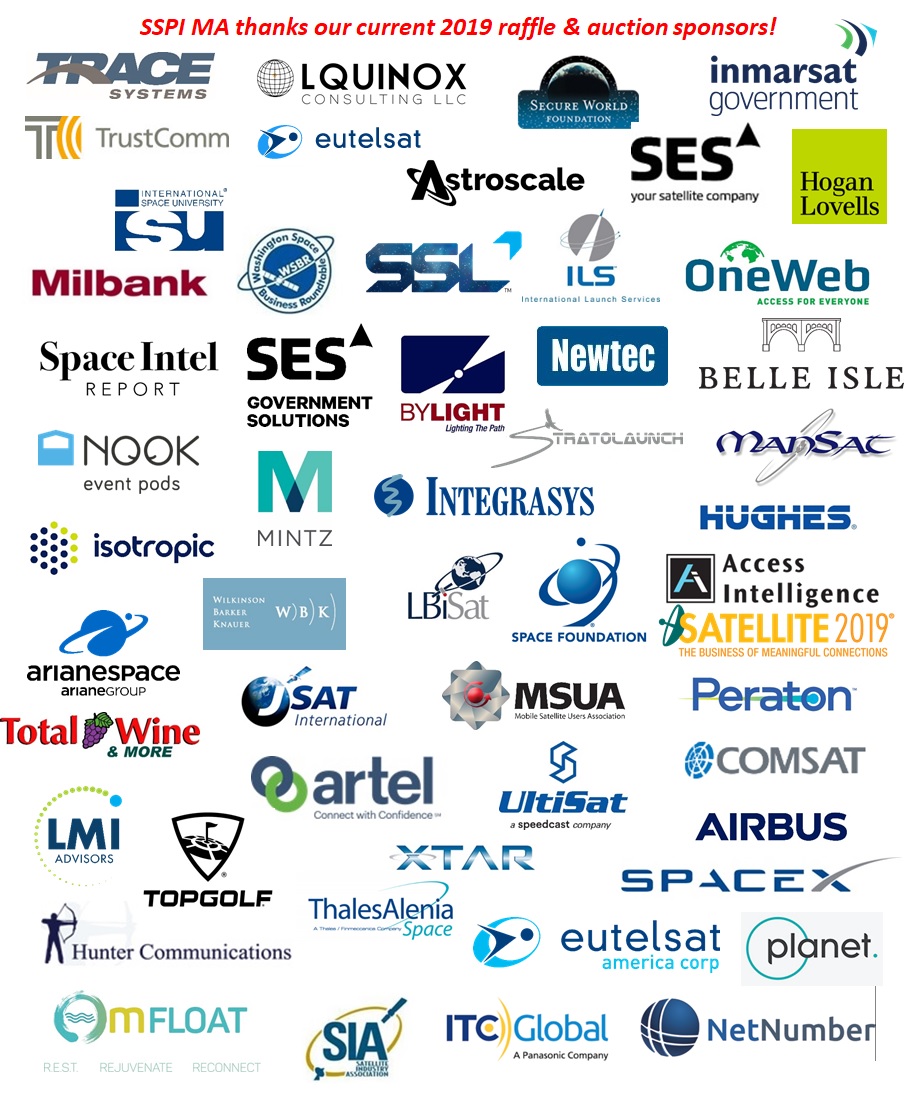 Details:

When

: January 24, 2019 

Who

: SSPI MA & SES GS

Keynote

: By Space Inc. (website)
Where

: 11790 Sunrise Valley Drive • Suite 300 • Reston, VA 20191

Why

: Network & raise funds for our scholarship program

What

: drinks, food, raffle & online auction  (registration open )

How

: your donations and attendance will make it a success.

Goal

: $12,000....help us reach our goal!

Auction

: online auction

registration

(reuse last year's account)  

 

32Auctions

 

(click)
(member must be logged in to receive discounts)
Please consider donating a raffle or auction item for the event and  we  hope to see you and your colleagues at the event (register in advance).  Previously donated items that generated the most excitement  included sporting event tickets (baseball, hockey, etc.), retail and restaurant gift cards, and electronics – we welcome any donation that would be of interest to our guests.  Cash donations are also welcome and appreciated.  As we near the end of 2018, you can decide whether to use your current year or next year corporate giving account funds! 
This is a great opportunity to connect with industry colleagues and enjoy the complimentary food and beverages 

Contact Diego to donate an item, sponsor or get information.
2017 Winter Fundraiser Photos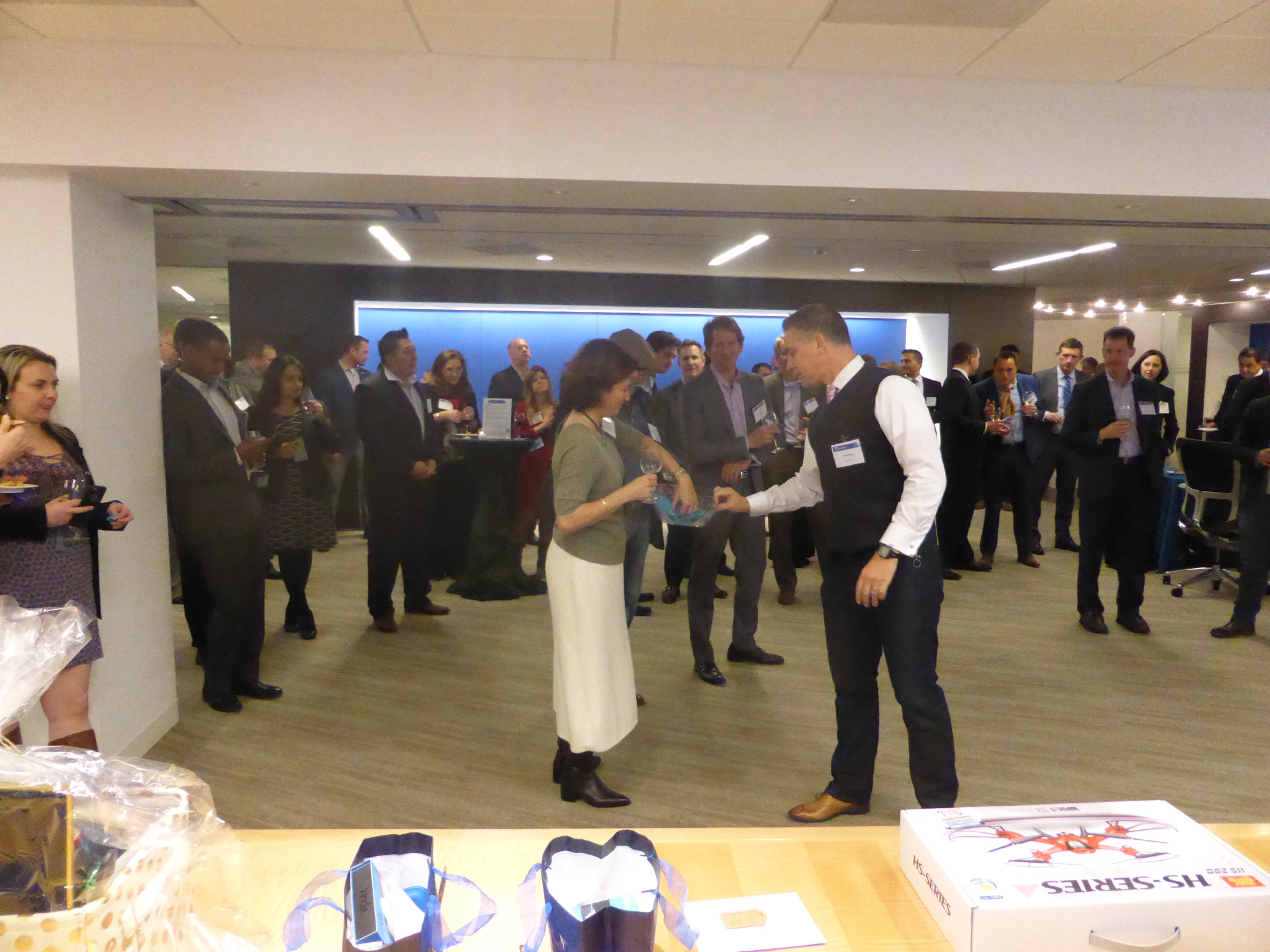 (Above) Nancy Nolting picking a winning raffle ticket with Board member, Diego Paldao
(Below) Ruth Prichard-Kelly showing off her prize, assisted by Board member, Christian Woodridge