An 'Eye' on Optical Communications
As technology and economic drivers increase space activity, how do we adjust to the massive increase in information we'll need to transmit between and among spacecraft, orbital environments, ground sites, and missions beyond GEO? Please join us for an interesting and timely discussion about how optical communications can and will achieve a step-change in space communications, providing a massive increase in available bandwidth, security, and flexibility.
Date: Tuesday, November 9th 2021
Panel Discussion: 6:00-7:30pm EST
Location: virtual panel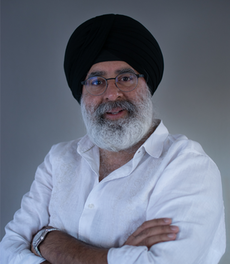 RABINDRA SINGH
Rabindra (Rob) Singh is Chief Technology Officer at SpaceLink, a company that is building the communications superhighway for the space economy. Rob specializes in innovative satellite communications solutions and their integration into existing and emerging 5G networks. Before joining SpaceLink, Rob was VP of Strategy Initiatives and Chief Architect at Maxar Technologies, (previously SSL). There he developed business strategy and technology roadmaps for disruptive solutions. As leader of the Comms Systems team, Rob was responsible for payloads on more than 60 geostationary satellites. He holds engineering degrees from the University of Waterloo, Canada and a Corporate Innovation Certificate from Stanford University Graduate School.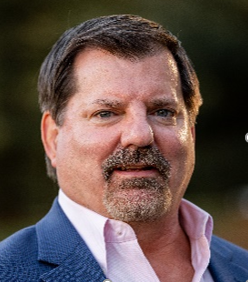 TIM DEAVER
Tim Deaver will serve as VP Strategic Solutions in the Mynaric Washington D.C. area office and is responsible for creating and marketing customer solutions for Mynaric's industry leading Laser Communication Terminals. Tim leads a team focused on Customer Success, from requirements capture, to solutions development, customer delivery. He works closely with Mynaric Sales team across critical Government and Commercial markets.
Prior to joining Mynaric, Tim worked for Airbus U.S. Space and Defense for 3 years leading their US Government focused small satellite capture and engineering efforts.
Mr. Deaver also worked for SES and SES Government Solutions for over 10 years where he led the business and product development activities. Mr. Deaver led the SES GS team which won the USAF Space and Missile System Center (SMC) Pathfinder 1 contract for the purchase of near-end of life transponders, SMC's Pathfinder 3 contract for prelaunched capacity on an SES satellite, the NASA Global-scale Observation of Limb and Disk (GOLD) hosted payload launched on SES-14 (built by Airbus Defense and Space) in 2018 and the FAA's Wide-Area Augmentation System (WAAS) payload launched on SES-15 in 2017. Mr. Deaver also served as the program manager and eventually the Program Executive for the Commercially Hosted Infra-Red Payload (CHIRP) program which was launched in September 2011 aboard the SES-2 spacecraft.
Prior to joining SES, Mr. Deaver served 22 years in the U.S. Air Force in various space operational, acquisition and policy positions. Tim holds a Bachelor's Degree in Electrical Engineering from the University of Nebraska, a Master's Degree in Electrical Engineering from the University of Colorado and a Master's Degree from Air University.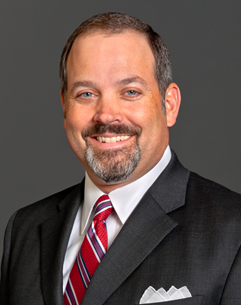 RUSS MATIJEVICH
Russ "Mr Wizard" Matijevich is the Senior Systems Engineering Manager of the Airbus US Space & Defense Systems Engineering Group where he provides technical leadership and systems engineering coordination across all Airbus US lines of business.
Russ is a retired U.S. Air Force Lieutenant Colonel with over 30 years of space, satellite, and aeronautics/aviation experience. During his military career, he led teams on worldwide deployments integrating space-based solutions into tactical environments; was the Chief Engineer for the Transformational Communications Satellite (TSAT) space segment, and retired as the Deputy Director, Space Policy, within the Office of the Secretary of Defense.
Since his retirement from active duty in 2011, Russ has served in key executive positions with Northrop Grumman, HawkEye 360, and most recently as Chief Engineer at BAE Systems where he worked several projects expanding BAE's space-radiation hardened electronics product portfolio.
He holds a Bachelor of Science degree in aerospace engineering from Mississippi State University and a Master of Science degree in astronautical engineering from West Coast University. An accomplished competitive sailboat racer, he is also an award-winning photographer and enjoys songwriting and playing his guitar.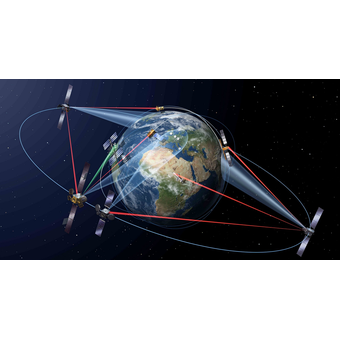 Link available upon registration