Earth Observation Data Panel
Have you ever wondered how earth observation data is used to make decisions? Or, how to extract value from the abundance of satellites that monitor pretty much everything on Earth?
Come to SSPI-MA's next chapter event on June 7th, hosted at World Resources Institute, sponsored by Secure World Foundation and Planet to hear details of the information chain from satellites to actions, how these satellites are increasingly being used to benefit life on Earth, and how you can be a part of the growing geospatial community.
We have a special panel line-up for this event with an opportunity for meet and greet:
- Steven Brumby, Co-Founder and Chief Science Advisor Descartes Labs and WRI Senior Fellow
- Rich Leshner, VP Government and Regulatory Affairs, Planet
- Anne Hale Miglarese, Founder and CEO Radiant Earth
- Krystal Wilson, Director of Space Applications Programs , Secure World Foundation
Address: 10 G St NE #800, Washington, DC 20002, USA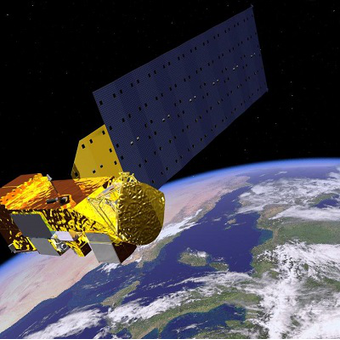 10 G St NE, Washington, DC 20002, USA