On-Orbit Satellite Servicing Panel
Event Details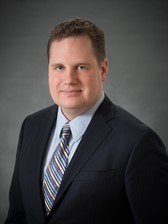 Dr. Brian Weeden is the Director of Program Planning for Secure World Foundation and has nearly two decades of professional experience in space operations and policy.
Dr. Weeden directs strategic planning for future-year projects to meet the Foundation's goals and objectives, and conducts research on space debris, global space situational awareness, space traffic management, protection of space assets, and space governance. Dr. Weeden also organizes national and international workshops to increase awareness of and facilitate dialogue on space security, stability, and sustainability topics. He is a member and former Chair of the World Economic Forum's Global Future Council on Space Technologies, and is also a member of the Advisory Committee on Commercial Remote Sensing (ACCRES) to the National Oceanic and Atmospheric Administration (NOAA).
Prior to joining SWF, Dr. Weeden served nine years on active duty as an officer in the United States Air Force working in space and intercontinental ballistic missile (ICBM) operations. As part of U.S. Strategic Command's Joint Space Operations Center (JSpOC), Dr. Weeden directed the orbital analyst training program and developed tactics, techniques, and procedures for improving space situational awareness.
Respected and recognized as an international expert, Dr. Weeden's research and analysis have been featured in The New York Times, The Washington Post, National Public Radio, USA Today, The BBC, Fox News, China Radio International, The Economist, The World Economic Forum's Annual Meeting in Davos, academic journals, presentations to the United Nations, and testimony before the U.S. Congress. Read Dr. Weeden's publications.
Education
Dr. Weeden holds a Bachelor of Science Degree in Electrical Engineering from Clarkson University, a Master of Science Degree in Space Studies from the University of North Dakota, and is also a graduate of the International Space University Space Studies Program (2007, Beijing). He has a PhD in Public Policy and Public Administration from George Washington University in the field of Science and Technology Policy.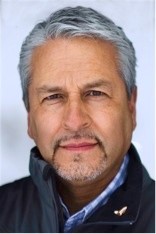 Robert Feierbach is Vice President, Commercial Satellite Servicing at SSL, a leading provider of innovative satellites and spacecraft systems. In this role, he is responsible for developing and maintaining relationships with commercial satellite operators worldwide, managing sales and marketing activities.
Robert initially joined the senior business development team at SSL/MDA to pursue strategic corporate accounts. He successfully contracted major MDA development and manufacturing work with new LEO operator OneWeb.

Mr. Feierbach, a well-recognized space industry expert, joined SSL with an impressive track record in groundbreaking satellite technologies and services around the world. During the past 25 years, he held executive leadership positions at Echostar in the Netherlands, SES in Luxembourg, various Eutelsat / ViaSat partnerships in France, Italy and the USA, and Hughes Network Systems' International Division. Mr. Feierbach also lead the commercial launch of the world's first Ka-Band spot-beam high-throughput satellite (HTS) for Eutelsat,

More recently, Robert served as Vice President of Business Development at SpaceX, the California-based private rocket launch company.

Mr. Feierbach holds a Bachelor's degree in Computer Science from the University of Utah, and an MBA in International Management from Thunderbird. Robert speaks seven languages fluently.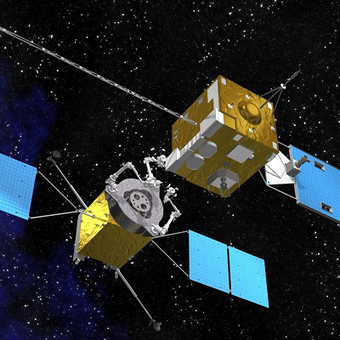 1129 20th St NW #1000, Washington, DC 20036, USA