To the Stratosphere with Raven Aerostar!
In the space industry, we often concentrate on what happens beyond Earth in LEO, MEO, GEO, or interplanetary space, or on ground systems such as launch. But there's a segment of the aerospace industry that often goes unnoticed, and that's high-altitude missions, particularly stratospheric and near-space applications. This month's program will zero in on that "space".
Mike DiLandro and Russ Van Der Werff will be with us to talk about the missions and science around balloon technology and discuss some of what their company, Raven Aerostar, has been doing in this area of exploration and space science. Raven Aerostar designs, manufactures, integrates, and operates stratospheric balloon platforms and airships for near space applications. Filling the capability gap between aircraft and satellites, stratospheric balloon platforms offer critical advantages to a wide range of missions. Raven's lighter-than-air platforms have helped NASA, Google, the U.S. Armed Services and many other customers achieve and exceed dynamic missions, including communications, data relay, surveillance, intelligence, and more.
Join SSPI Mid-Atlantic for this interesting and unique program.
Date: Thursday, May 20th 2021
Panel Discussion: 5:30-7:00pm EST
Location: virtual panel
Mike DiLandro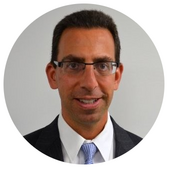 Mike DiLandro joined Raven Aerostar in September 2020, as the Lead Program Manager for their Stratospheric Defense group. Prior to joining Raven, Mike has spent over 25 years in the satellite business with SES and Lockheed Martin.
Russ Van Der Werff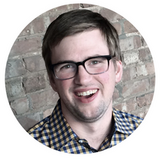 Russ Van Der Werff is the Director of Engineering for Aerostar, Raven Industries' aerospace and defense division. Russ's team of 70+ engineers, technicians, and operators designs products including lighter-than-air persistent communications and ISR platforms, large-scale research balloons, and perception systems based on solid state radar and optical sensors.