Satellites to the Rescue
Today the World is connected through a myriad of networks, with our expectations is that communications will continue to be ready and available. During devastating national disasters such as hurricanes and tornadoes, there is a team of satellite owner operators and related industry partners that come together to keep communications "on", a true life-line to support the relief and reparation activities. Thanks to orchestrated efforts of international organizations, Government agencies and brokers, assistance can be provided to remote and under-served locations.
SSPI-MA is bringing together a panel that covers the activities and challenges, deploying "Satellites to the Rescue". Paul Margie, representing Télécoms Sans Frontières, whose mission is to build rapid-response communications centers for local and international responders; Britt Lewis, from Inmarsat Government, will talk about FirstNet, the first high-speed, nationwide wireless broadband network dedicated to public safety, and Gerad Godfrey, will address the challenges of remote end-users.
Date: Thursday, April 8th 2021
Panel Discussion: 5:30-7:00pm EST
Location: virtual panel
Paul Margie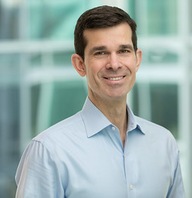 Paul Margie is the U.S. Representative of Télécoms sans Frontières and a partner with the law firm of Harris, Wiltshire & Grannis LLP. Previously, Paul was Senior Director for Technology Partnerships at the United Nations Foundation, Legal Advisor to FCC Commissioner Michael J. Copps, and Senior Commerce Counsel for Senator John D. Rockefeller IV. He is a member of the U.S. Department of State's Advisory Committee on International Communications and Information Policy (ACICP) and a member of the Board of Directors of MapAction USA. Previously, he served as Co-Chair of the Advisory Committee for the 2012 World Radiocommunication Conference, Member of the International Telecommunications Satellite Organization (ITSO) Panel of Legal Experts, and Adjunct Professor at the Georgetown University Law Center. He has deployed with Télécoms sans Frontières to emergencies in Haiti, the Philippines, and Nepal. Paul received his law degree from the University of Chicago, with honors. He was the Editor-in-Chief of the University of Chicago Legal Forum, and received a B.A. from Haverford College, with honors.
Britt Lewis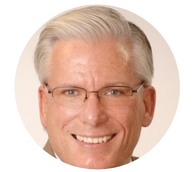 Britt Lewis is Senior Vice President of Direct Sales and Business Development for Inmarsat Government Inc., a wholly-owned subsidiary of Inmarsat Group Holdings Limited, the world's leading provider of global mobile satellite communications to the United States government.
Mr. Lewis provides leadership, direction and resource stewardship to Inmarsat Government's sales and business development function. He is responsible for the profitable achievement of sales goals and the alignment of sales and business development objectives with firm business strategy. Mr. Lewis has 38 years of experience in sales and business development, business strategy, market and competitive intelligence and product and marketing management. Prior to joining Inmarsat Government, Mr. Lewis served in various leadership and management positions for Intelsat.
Mr. Lewis holds a Bachelor of Arts degree in Economics, with a specialization in International Commerce, from Kalamazoo College.
Gerad Godfrey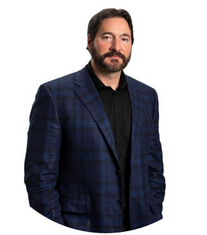 Gerad Godfrey is a lifelong Alaskan who has spent much of his life living and working in the most rural and remote parts of Alaska, from Alaska's North Slope oilfields, adjacent to the Arctic Ocean, to commercial fishing vessels far south in the Gulf of Alaska, and many places in between. Currently he is President of Alutiiq Professional Consulting which is a firm engaged in federal contracting. Prior to that, from 2015-2018, Gerad served in the cabinet of Alaska's Governor as the Senior Advisor on Rural Business and Intergovernmental Affairs in which broadband capabilities throughout Alaska was part of his portfolio. Gerad currently serves as Vice Chair of FirstNet's Tribal Working Group supporting its mission to expand nationwide reliable, wireless, high speed broadband designated for first responders. He also serves on the board of directors for Arizona based Native Public Media which promotes wider availability of reliable, high speed broadband in rural parts of America and in Indian Country. Gerad has previously served on the boards of the Alaska State Chamber of Commerce and RurAL Cap (Rural Alaska Community Action Program) promoting business development and enhanced rural capacities.