Tenth Annual SSPI Student Prize Competition
Event Details
SSPI Mid-Atlantic presents the tenth annual Engineering Student Prize Competition, showcasing the hard work, creativity, and vision of the next generation of satellite and aerospace professionals. Students will present their academic engineering projects to a panel of satellite industry professionals, for the chance to win scholarship money to advance their studies.
Date: Saturday, April 24th, 2021
Time: 9:30 AM — 2:00 PM
Location: Virtual via Zoom
It is open and free to the public, however pre-registration through this site is required. If you are logged in to your SSPI account, simply click "attending" above. If you are not logged in, or do not have an SSPI account, you can still RSVP above without logging in.
Donations are welcome and well appreciated to help support the SSPI mission
Agenda:
10:00 – 10:10
Opening Remarks
Mr. Fabien Armogathe, SSPI Mid-Atlantic Regional Chapter President
10:10 – 10:20
Introduction of Panel of Judges
Mr. Pat Rayermann, Moderator
10:20 – 1:10pm
Seven Student Project Presentations (12 minutes to present, 5 minutes for Q&A, 3 minutes for judges and next presentation to move to the next – 20 minutes pre project in total)
10:20-10:40 Project 1: Characterization of Centrifugally Confined Fusion System for Space Propulsion; Amelia Cherian; UMD
Project 2; Withdrawn
10:40-11:00 Project 3: An Affordable and Portable Approach to Earth-Moon-Earth Communications; WVU Amateur Radio Club [Joseph Shepherd, M. Cerasoli, et. al.; WVU
11:00-11:20 Project 4: Bayesian Spacecraft Attitude Estimation with Large Uncertainties; Weixin Wang and Taeyoung Lee; GWU
First Break 11:20 – 11:30
11:30 – 11:50

Project 5: Regolith Cohesion Measurement via Induced Electrostatic Lofting; Charles Pett and T.J.G. Leps; UMD

11:50 – 12:10 Project 6: Vertex Unpressurized Lunar Rovers; Charles Hanner, Nicolas Bolatto, Daniil Gribok, and Zachary Lachance; UMD
12:10 – 12:30 Project 7: Micro-Cathode Arc Thrusters and Plasma Generation; Siobhan Whittle, John "Jack" Fonseca, Tyler Lavaerdiere, Galen Marteal and James Nicholas; GWU
Scoring - Lunch - Networking Break 12:30 – 1:10pm
1:10 – 1:20 PM
Announcement of Prize Winners
Mr. Fabien Armogathe, President, SSPI Mid-Atlantic Regional Chapter
1:20
Closing Remarks
Mr. Fabien Armogathe, President, SSPI Mid-Atlantic Regional Chapter
1:25 - 2:00 PM
Leave Zoom and Group Networking Site up for networking
2:00 PM
Close out virtual Zoom session
Patrick H. Rayermann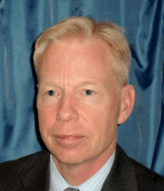 Pat Rayermann worked at the Jet Propulsion Laboratory while earning a BS in physics. He served in the Army for 30 years as a Signal Officer and a Space Operations Officer. His assignments included command, operations, logistics, cooperative international efforts, and acquisition & policy development. He commanded the 1st Satellite Control Battalion, managed the U.S. military's use of military and commercial wideband satellite communications (SATCOM), and was responsible for the DoD's future SATCOM architecture. Since retiring, Pat has worked in a variety of positions in the SATCOM community. He is currently a member of the LinQuest Corporation and supports the staff of the DoD CIO C3I Directorate's SATCOM team where he provides expertise and support of a range of SATCOM efforts including Wideband SATCOM, Enterprise Satellite Communications Management and Control (ESC-MC) and the NATO SATCOM Services 6th Generation program.
Henry Irion
Henry Irion is a satellite communications engineer with Intelsat Corporation. At Intelsat, he performs detailed analysis of satellite networks to ensure a high level of operational performance, as well as managing payload operations for a third of their fleet coordinating with key stakeholders to provide superior customer satisfaction. Prior to joining the Intelsat team over 8 years ago, he spent 17 years working in design, development, and production of RF electronic hardware, including 3 years at Orbital on board level flight hardware design, antenna production, and integration and test for LEO spacecraft, as well as many years in system design and integration. As a student, he studied electrical engineering and specialized in RF and microwave engineering, and spent a year working as a research assistant at the Belvoir Research, Development, and Engineering Center at Fort Belvoir, resulting in the publication of an IEEE paper. When not in the lab or at the computer, he enjoys performing as a bagpiper with the Washington Scottish Pipe band, playing guitar, and just about any outdoor activity.

Dr. Jonathan Kolbeck, PhD
Dr. Kolbeck received his PhD in Mechanical and Aerospace Engineering from George Washington University in 2020. His dissertation is titled "Understanding plasma-initiated secondary arc discharges" and focused on studying plasma-initiated arcs on metallic surfaces and their potential use for air-breathing propulsion and to improve vacuum arc thrusters.
Dr. Kolbeck currently works as a Physicist/Scientist at Applied Materials in Santa Clara, California. Prior to this, he was a Systems Engineer at NASA Ames Research Center, where he worked on the flagship CubeSat BioSentinel and on GeoCam.
At George Washington University, he worked on the Micro-Cathode Arc Thruster and was the project manager of GW-Sat, GW's fist CubeSat.
Dr. Kolbeck's involvement with SSPI began in 2018 when he participated in the Student Scholarship Competition and won the award for "Most Effective Presentation" for his presentation "Development of GW's Micro-Cathode Arc Thruster: A Year in Review." Furthermore, he presented GW's CubeSat program during as part of a GW-SSPI event hosted at GW.
https://midatlantic.sspi.org/articles/highlights-from-the-2018-scholarship-competition
https://midatlantic.sspi.org/articles/industry-and-students-convene-at-gwu-for-cubesat-event
Dr. Bryan L. Benedict
Dr. Bryan Benedict serves as Senior Director of Innovation & Spacecraft Programs at SES Government Solutions. During his career he has worked extensively within the commercial industry, DoD and US Civil Agencies to socialize the advantages of hosting payloads on commercial spacecraft. Additionally, Dr. Benedict has been a key advocate in the commercial industry for the use of space robotics for both recovery and life extension of geosynchronous satellites.
Prior to his current position Dr. Benedict served as the Product Line Manager for Commercial and Civil Hosted Payloads at Intelsat General Corporation, Director of Hosted Payloads at Intelsat, managed Satellite Bus & Launch Service Acquisitions at PanAmSat and was a System Engineering Manager at Hughes for the original 601HP product line.
Dr. Benedict started his career as a chemical engineer in the petroleum industry – inventing and patenting several catalysts still used for purification and stabilization of jet fuels. Dr. Benedict earned his Ph.D. from the University of Wisconsin in 1986, where he conducted research on the stabilization of high energy materials within crystalline lattices.
Dr. Benedict has been awarded a number of patents throughout his career – the latest for delivery of microsatellites to orbit piggybacking on the nadir deck of geosynchronous communication satellites.
Joseph Kobulyar
Joseph Kobulyar is currently the Director of Space Operations at Leonardo DRS having worked at Leonardo DRS since 2004 and specifically in the RF engineering field since 2011. In my current role, I manage the global space capacity inventory and requirements across all Leonardo DRS programs, supporting existing and new program requirements, in both geostationary and non-geostationary orbits. Prior to my work in engineering, I supported project implementation and logistics from 2008-2011, and as a field service representative from 2004-2008 having deployed to customer locations throughout the Middle East and Europe to support a variety of commercial satellite communications services.
Mr. Kobulyar is a veteran of the U.S. Army, working in the Satellite Communication Systems Operator-Maintainer career field (31S/25S). He served from 1996-2004, with notable duty stations in Fort Richardson, Alaska, and Fort Detrick, Maryland.
Mr. Kobulyar has a Master's degree in Telecommunications from George Mason University.